I've just arrived home from Fiji.
A whole glorious week with 150 open hearted brave women. And I truly didn't know how much I needed this retreat until I was actually there.
It can be pretty isolating running your own biz from home, creating online content, strategizing in front of a computer screen, and even when I'm running my own  retreats and workshops around the world I'm holding the space for other women and not consciously filling my own cup.
Immersed in wisdom, healing and creativity at
The Ultimate Girls Week Away
on Plantation Island, working with a community of thirty some facilitators/organizers and around 120 participants the vibe was high, love and trust abundant and big magic happened.
I've only been to a few retreats in my life. I know that for most of us it's not feasible as an annual event or maybe even feasible for the foreseeable future. But I want you to consider how you could create more personal "retreats" in your own life.
A day where you switch off from social media and schedule a bubble batch, a walk in nature and a good book reading session at a local cafe?
A day where you make yourself some homemade soup and then take it back to bed with you and spend the day writing stories for that book you've been thinking about starting.
And if ever you find yourself in the position to actually gift yourself a whole week away with a fabulous bunch of women I say do everything you can to make it happen.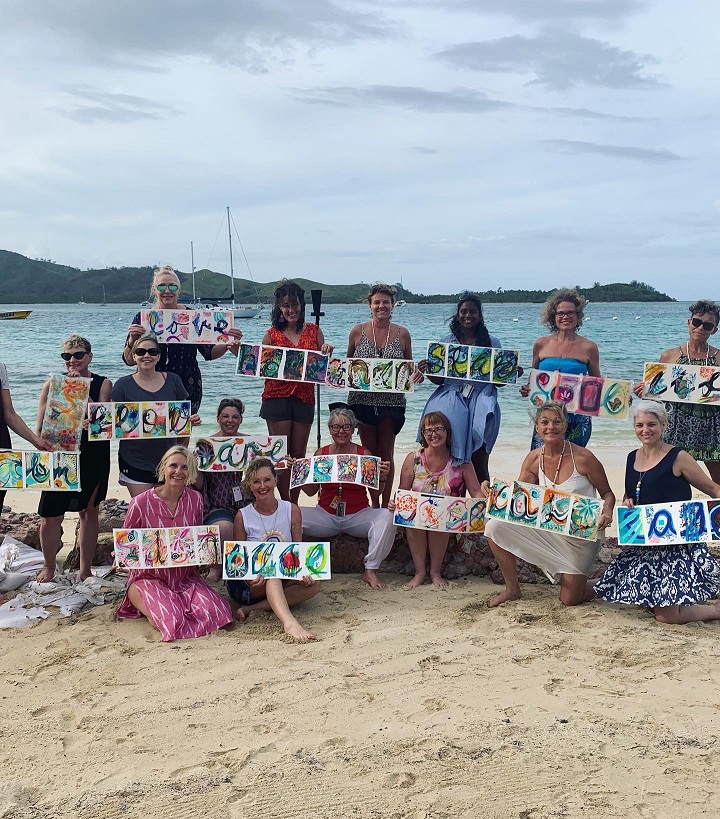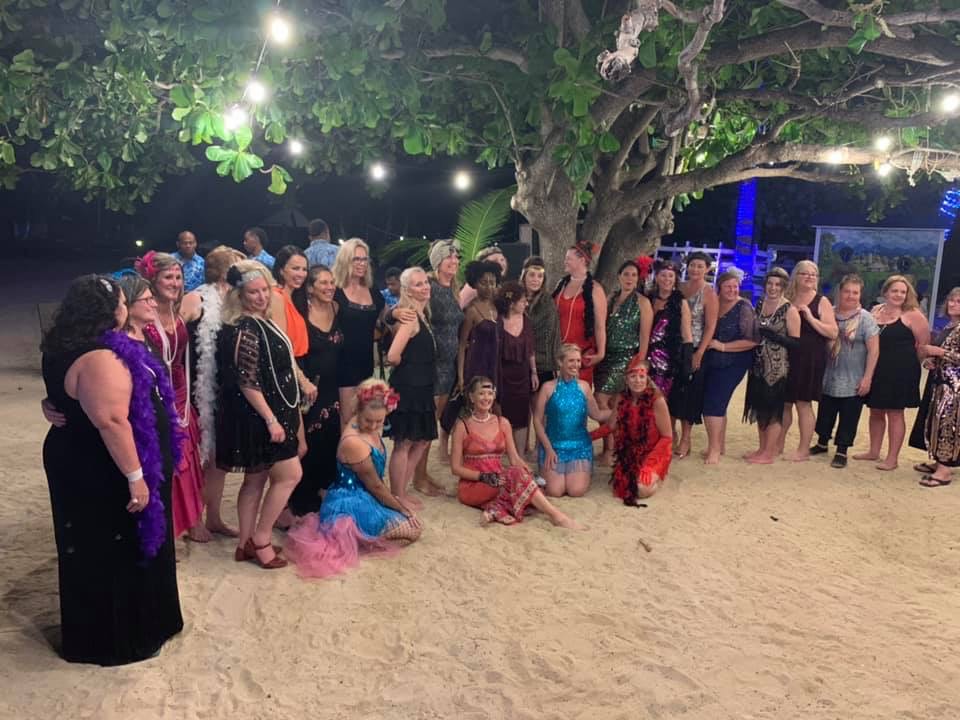 My friend and student Annette wrote this after coming to Bali with me. Two years later she has truly bloomed and radiates with a new sense of self confidence. Recently she sent me the best video of the community choir she joined and their fab rendition of Bohemian Rhapsody.
It made my heart so happy!
Where do I start? I was privileged to attend the Sacred Marks Bali retreat in 2018. Even before the retreat begins, the build up, the months of anticipation and excitement leading up to the retreat lifts your spirits as you know you have done something special for yourself.

As you tell people about it, and they say "Wow! You're going on your own?", I felt brave and empowered. Then there are some self doubts as you question yourself "What if I can't do it, what if I'm not as good as the others... etc." And then you arrive! The sense of belonging to something special is immediate; the buzz and excitement of meeting everyone, taking in the sights, sounds and smells of a foreign environment, and realising that we are all have this amazing thing in common - we all want to nurture our creativity together.

Everyone was so supportive of each other, it was a place I felt I was free to be me, with no judgement. And it was a place that I wept with delight as somewhere deep inside I remembered that I am a being that is meant to be creative. The combination of the environment, the music in the background, the sisterhood, the spontaneous singing and dancing, the laughs, the food, and most of all, a wonderfully gentle, inclusive style of teaching by a very talented facilitator all combined to make this an incredibly empowering and nurturing experience - thank you Tracy Verdugo!
Sending you all love and a space to "retreat yourself" today! <3️