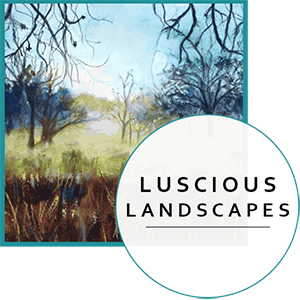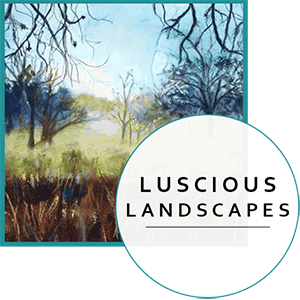 I'm so excited to present my Mini Mojo series with an intention for you to expand your creative heart in a no pressure way.
In Luscious Landscapes we explore a variety of techniques to recreate the most beautiful landscape photos taken by myself and students!
Each mini mojo class is a fully downloadable, self paced class, accompanied by notes and an FB community page (should you wish to join). Kind of like buying a set of DVDs but with the extra bonus of the notes and some lovely kindred spirits along for the ride.
Content is delivered immediately upon payment and you are free to download and enjoy the lessons at your leisure.
For just $65 you will receive numerous videos and additional notes covering six exciting projects, exploring different ways to work with expressive landscapes. All content will be downloadable and yours to keep forever!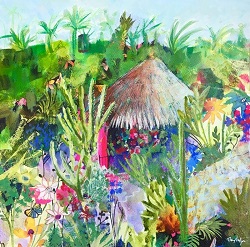 For the past several years I've been taking in the beauty of the landscapes we have visited around this gorgeous planet, all the while trying to find exciting ways to translate them into evocative paintings!
In this class I share with you what I have discovered that will help you to;
Use your own photos to create vivid, exciting, luscious landscapes!
Free yourself up to explore more and agonise less over your art!
Use your imagination and techniques I share to blend aspects of realism and abstraction in your works!
Example student work

By Silky Hart Michero