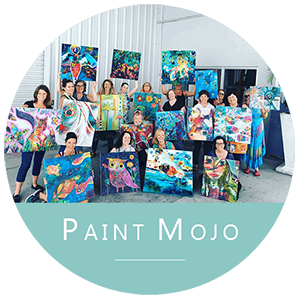 Three day Paint Mojo workshop with Tracy Verdugo in St Petersburg, FL
My 2022 US workshops will include elements of some of my online classes such as Abstract Mojo and Face Fascination.

In my ever expanding Paint Mojo workshop we take inspiration from a diverse array of sources, hone our own unique creative voice and tell the stories we are here to tell. During our St. Petersburg Workshop I'll share with you an array of techniques but more than that invite you into the beauty of your own way of seeing the world, help you find ways to loosen up and embrace limitless possibilities in your art making through mixed media, word, acrylic ink and paint, collage and bold and playful mark making. Together we'll move through any stuck places and find freedom, looseness and a new way forward through creative exploration, taking a look at both multi-layered and more simplified approaches to art making.
Are you ready to tap into your own wellspring of luscious creativity?
Here's what I want you to know... When you take a class with me it's not even just about the art. It's about the whole shebang. Art as a metaphor for life. It's about you finding your voice in the world, feeling at ease within your own skin and doing what you came here to do. Create beauty and allow your gifts to shine. That's my gift to you and I feel blessed and honored to be a catalyst for you to lead your most inspired life.
We will create multiple works on paper and/or canvas and I will show you how I utilize a viewfinder to find small sweet spots in larger works among many other things! For those who have attended a workshop with me before (either online or in person), please know that my classes (and I!) are always evolving. As I grow and expand in my own art practice I am always excited to share new discoveries and passions with my students! The new longer format allows us to dive deeper AND into the gorgeous possibilities that acrylic inks offer us. Using nature, memory AND our imaginations, we will work not only on a large canvas, but also on multiple watercolor sheets examining both abstraction and more literal aspects of this style of painting.
No Paint Mojo Workshop is the same! ❤
"Having taken your workshop in person and online as well as working with your book has given me wings! While I enjoy my more traditional methods and training and consider them to be a great foundation working with you has opened up my thinking and process and allowed me to truly play. Your method of teaching is both gentle and explosive, you share lovingly from your heart giving your students such a sense of freedom while providing direction. You manage to gently coax your students while encouraging them to soar and find their own way. I have taken others classes and enjoyed most but have to say that working under your tutelage has been my most enjoyable and has opened me up not only in my approach to my art but also in my life as a whole."
-Odete Kreszl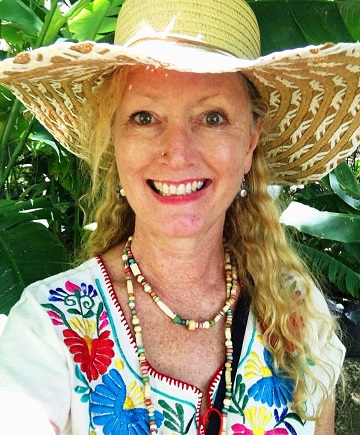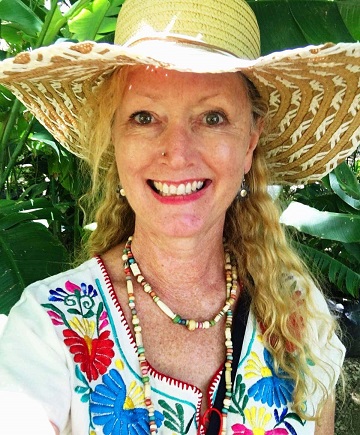 Artist, author, and Inspiration Instigator.
If Tracy Verdugo was given the opportunity to coin a term for a new art movement based around what she teaches she might call it "Curiosity and Wonderism" or maybe "Loosen-upism" or "Endless possibilitism".
When she is not hanging out with her family in their artsy adobe home in a small village on the shores of Jervis Bay, Australia, or throwing paint around in her little purple studio in their backyard, you may find her wrangling with two large suitcases attempting to board the BART in San Francisco en route to teach at an art retreat or sitting in a circle on St Pete Beach, Florida, listening intently as women share their stories of creative longing.
Her works are vibrant and filled with joy, inspired both by family travels in Mexico and the beauty of everyday life. Since 2000 Tracy has held 16 successful solo exhibitions and her works are held in collections both in Australia and overseas.
Mostly though, she is mama bear to two gorgeous, zest-filled daughters, Santana and Cece, and co-adventurer in life with her amor of 34 years, the talented and brilliant Marco.