Ready to unleash your creative potential and take your abstract artwork to a new dimension?
Discover how to let go, get your creative mojo flowing and confidently create abstracts that you'll love to hang on the wall, give to a friend… or sell!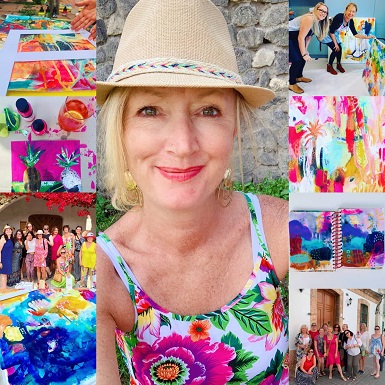 Are you putting too much pressure on yourself to create perfect art?
You feel your work is "too tight"
You often throw away your failures
Sometimes you just don't know where to start with an artwork
You've lost that feeling of joy when you pick up a paintbrush
Do you always compare your art to others? Think that yours is NOT GOOD ENOUGH? I hear you. I was there years ago.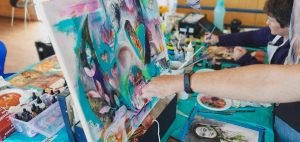 You're overthinking each brushstroke.
The feeling that one wrong move could ruin the whole piece. The angst and regret that stops your creative flow.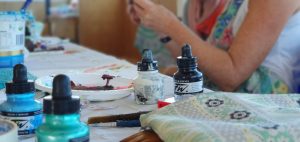 You want to throw it in the bin or paint over it.
I understand. I've been there. And I can help you move into a place of more inspired art making.
About 5 years into my painting journey, I remember thinking "I don't have any imagination", I can't just think up ideas out of nowhere" and OMG, the incessant comparing myself to others who seemed to have some kind of gift I just couldn't find in myself.
I decided to experiment with paint (truth be told I found acrylic super challenging) and just keep working at it, and in 2004 had had a successful exhibition, selling several thousands of dollars of art out of my own home~ a series of cutesy birds dancing through flowers. People loved them but I KNEW there was something more inside me, something I wanted to articulate with my painting but I didn't have the tools.
I looked around at the art world and found myself drawn to paintings that had a certain edge, rawness and a fresh energy, paintings that were both mysterious and compelling, paintings that told a story without telling the whole story. I still had a lot to learn but desperately wanted to be there NOW, to be making art that made me FEEL what these paintings did, but I wasn't ready...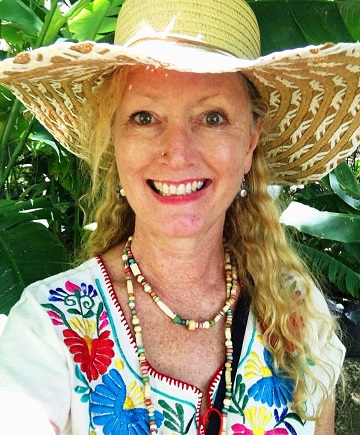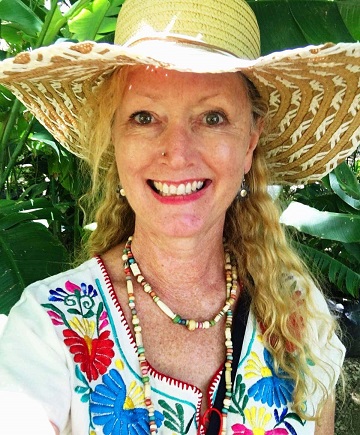 On THAT day I remember dragging a big ol' canvas out into the backyard and letting loose on it with lime green paint and a massive brush, then crisscrossing the lime with hot pink spray paint. It felt totally liberating and for a moment I felt AMAZING!! BUT, when I finished, I looked at my canvas and felt nothing, no connection, just an empty slow rising feeling of utter disappointment...
Fast forward another 15 years and I have worked my butt off to advance my own art, held 16 successful solo shows, explored a gazillion possibilities, sent my abstracts and other works off to buyers across the world, travelled the globe teaching workshops and retreats, made a ton of mistakes (or happy accidents as I like to call them), taught thousands of students online and honed my skills and passion as an artist and as a teacher whose main desire is to have her students succeed in whatever way is right for them.
Now imagine knowing and believing that something great can come from EACH and EVERY artwork you make?
Come out of this class with dozens of new works you can be proud of.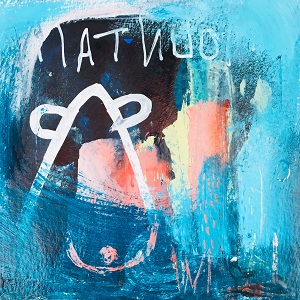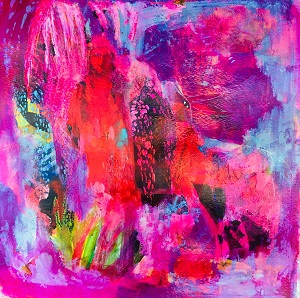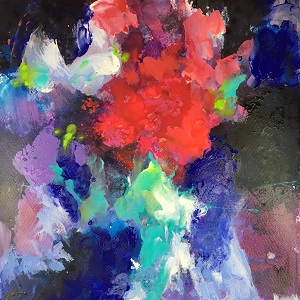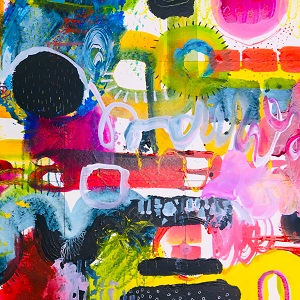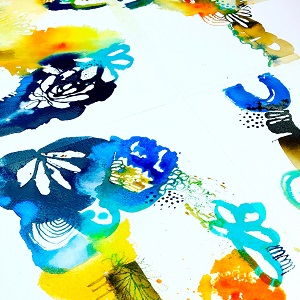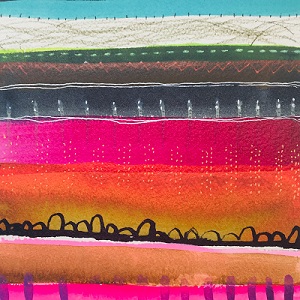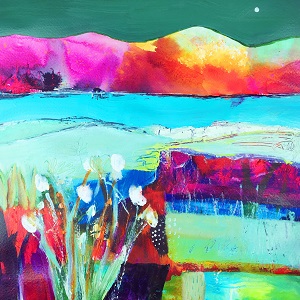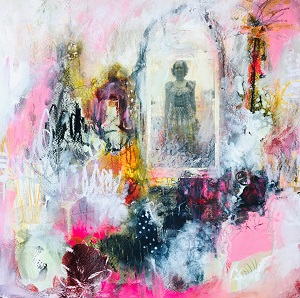 I'm excited to show you so many things!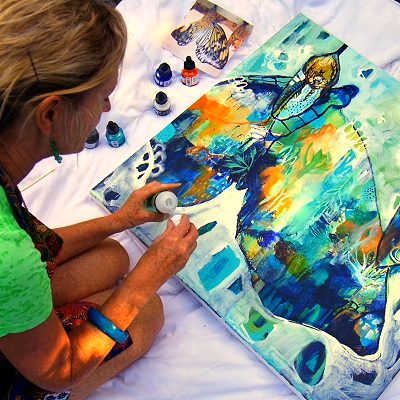 How to be confident and daring in your practice...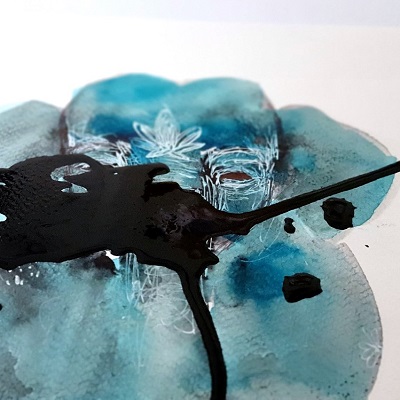 How to embrace the happy accidents...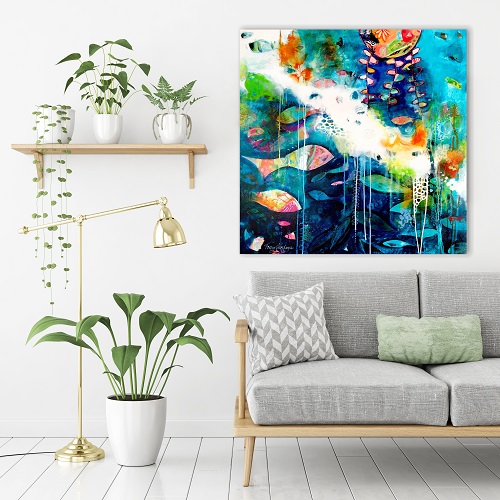 Create art you can sell or hang in your home...
I've been at this for a long time...
Mistakes are important, learning curves are meaningful and we can all benefit from the struggle that is inevitable when we leave the chrysalis to become the butterfly… BUT
It is also awesome and amazing to have mentors and teachers along the way to help you make less mistakes and to help you understand your potential and get to the place where your work matches what's in your head without so much of the angst.
THAT is my job and I feel so blessed for the opportunity to help you dive into abstraction and take your painting to a whole other level!!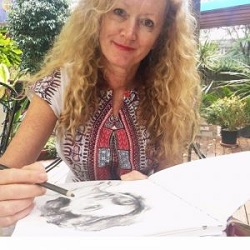 I bundle up all this experience in one happy package to make your art making practice happier, easier and more enjoyable.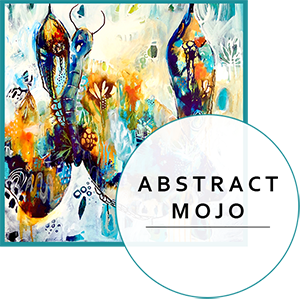 Abstract Mojo is my latest 6-week online course that I've created just for you!
I invite you to join me on this abstract adventure across 6 different units and over 20 different lessons.
The next session for Abstract Mojo is currently in session but it's not too late to join us!
Lessons are yours forever...
Enjoy access 24/7 to all the tutorials. You even have the option to download the videos for offline access.
Over 20 video tutorials...
With over 20 different lessons, Abstract Mojo will surely have you thriving in your art studio for much longer than 6 weeks!
Five of the six units contain bonus content and videos about some of Tracy's own artistic inspirations.
Continued access to my Jump Into Abstract Painting class
Did you miss out on my latest free offer? Don't fret! I will be offering continued access to Jump into Abstract Painting to ALL participants of Abstract Mojo.
Six weeks with access to Tracy in the Facebook Community
Taking part in a guided session of Abstract Mojo means you gain all the usual benefits PLUS daily interactions with Tracy, live streams, Q&A's, feedback, advice and more!
Billed in USD.
One easy payment.
Save $28.
Unit 6 is yours as a bonus.
Lifetime access.
Billed in USD.
Purchase individual units.
Smaller payments.
Instant access.
Yours forever!
Don't Just Take Our Word For It.
"Many thanks Tracy Verdugo for your lovely 6 weeks of guidance and support. I felt a bird taking off in flight represented the learning opportunity in taking the course for us all. Thank you class mates for your words and ideas and laments- they in degrees supported, confirmed and inspired me at various stages! I am going back to the start to pick up on what I missed, like a favourite movie that you watch over and over."
-Chloe Keogh
"Just starting Week 2 Lesson 1. Thank you so much Tracy for reminding me to look up my symbols and sketches. I often forget what a resource they can be! I find I am inspired to sketch the most when I am at the beach or in nature. I will try and include some of my beach inspired imagery in these. Another awesome lesson Tracy, you really outdid yourself with this course. There is so much here I want to explore and have barely touched the surface. Thank you so much Tracy Verdugo!"
-Lisa Bowen Barker
"OH MY! I just finished watching the video's for Week 6, what a wonderful journey you showed on your canvas Tracy Verdugo, the perseverance, and persistence and then the playfulness outside for the finishing layers… thank you soooo much. Very uplifting."
-Denise Daffara
Billed in USD.
One easy payment.
Save $28.
Unit 6 is yours as a bonus.
Lifetime access.
Billed in USD.
Purchase individual units.
Smaller payments.
Instant access.
Yours forever!
Frequently Asked Questions
What kinds of lessons are included?
Line & Color
Let's dive into line and color in a series of vibrant and diverse small studies! We'll expand our color palette and discover the multitudes of possibility for line work; curvy, scribbled, straight, thick, thin, dotted, horizontal, vertical. We'll keep these mini studies as future reference and later in the course select our favourite as a jumping off point for a colourful abstract landscape.
Embracing the Contrast
In this lesson we revisit my Embracing the Contrast approach in a playful, energetic abstract! We'll play with transparency and opacity, shape and line, tone and pattern, composition and color! When we finish the larger piece we'll divide it up into smaller paintings and play with rotating and translating to see how paintings can play off each other in different combinations and groupings.
All the Feels
Using word prompts we'll connect with the energy of color and mark, creating mini paintings from a gut response rather than from our minds, evoking the energy of our emotional responses. We'll create our phrases using snippets from poems, songs, random text from books and our imagination the paint quickly and loosely in response.
Compositional Tools
Take a glimpse inside my own personal process as I share a series that I'm currently working on and give you all some tips on using letters and shapes as compositional tools. In this lesson we'll use inks and acrylics in a limited palette to create a series of simple yet evocative abstracts.
We don't want you stressing too much about the supplies for this course. Many lessons can be adapted to be worked with whatever you have at hand!
I love being creative with various tools around the house, nature tools, napkins...
That being said, I would recommend having a small array of paints, inks, pens, paper, gel pens, pencils etc. Whatever you can get your hands on!
Billed in USD.
One easy payment.
Save $28.
Unit 6 is yours as a bonus.
Lifetime access.
Billed in USD.
Purchase individual units.
Smaller payments.
Instant access.
Yours forever!