Jump Into Abstract Painting
5 Days to SPARK your ART!
Over five days I'll share with you some of the ways I get unstuck and find my creative mojo through Abstract painting!
You'll get:
A new video each day
Several facebook lives
A Community to share, encourage and ask whatever questions may arise!
When our five days together are complete I'll be offering you a fab deal to join the next session of my popular Abstract Mojo class where we'll explore more abstraction and go deep and wide over six weeks!
But first, lets jump in and get unstuck together during the next five days of Jump Into Abstract Painting!
All you'll need is:
A Facebook account

Art supplies (each lesson is adaptable to what you have)

A willingness to have fun!!
100% FREE. Starts February 10th, 2020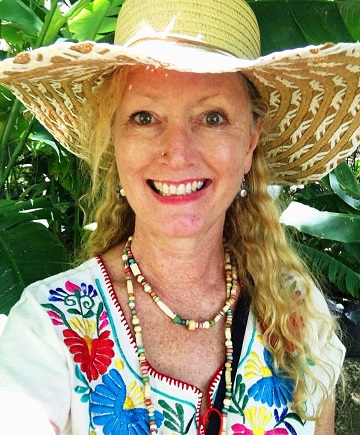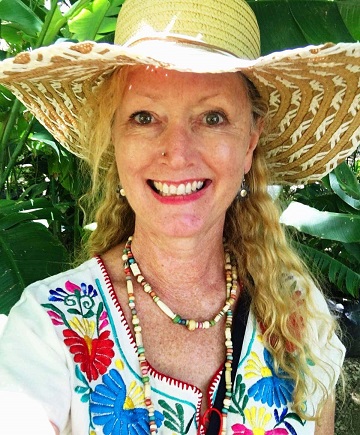 Artist, author, and Inspiration Instigator.
If Tracy Verdugo was given the opportunity to coin a term for a new art movement based around what she teaches she might call it "Curiosity and Wonderism" or maybe "Loosen-upism" or "Endless possibilitism".
When she is not hanging out with her family in their artsy adobe home in a small village on the shores of Jervis Bay, Australia, or throwing paint around in her little purple studio in their backyard, you may find her wrangling with two large suitcases attempting to board the BART in San Francisco en route to teach at an art retreat or sitting in a circle on St Pete Beach, Florida, listening intently as women share their stories of creative longing.
Her works are vibrant and filled with joy, inspired both by family travels in Mexico and the beauty of everyday life. Since 2000 Tracy has held 16 successful solo exhibitions and her works are held in collections both in Australia and overseas.
Mostly though, she is mama bear to two gorgeous, zest-filled daughters, Santana and Cece, and co-adventurer in life with her amor of 34 years, the talented and brilliant Marco.