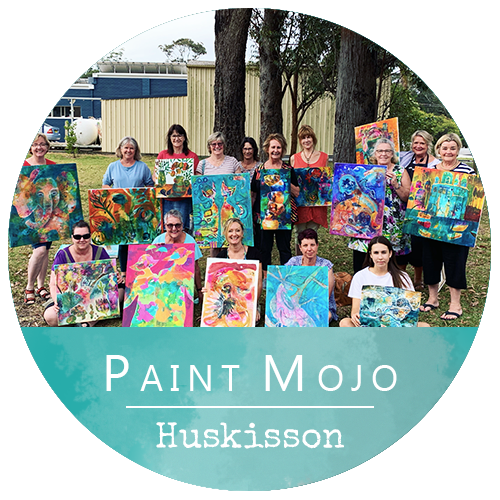 Come and join me in this painting workshop for all levels!
I invite you to come on a journey with me, one of vibrancy and playfulness, freedom and fearless exploration. I invite you to come and discover the beauty of your own story, the strength of your own mark, the gift of your creative voice.
Payment plans available!
November 19th-21st & November 26th-28th
These workshops are currently sold out. 
Please email info@tracyverdugo.com if you would like to be added to the waiting list.
Here's what I want you to know….
When you take a class with me it's not just about the art. It's about the whole shebang. Art as a metaphor for life. It's about you finding your voice in the world, feeling at ease within your own skin and doing what you came here to do. Create beauty and allow your gifts to shine. That's my gift to you and I feel blessed and honoured to be a catalyst for you to lead your most inspired life.
During this workshop, we will learn to find our own inner muse, reconnect with our creative selves and find inspiration for our art in unexpected places. With a focus on gratitude, letting go of our inner critic and playful exploration, Tracy will guide you through a series of fun, playful, exercises, encouraging you to become an explorer of possibilities. Tracy will share tips and techniques on creating vibrant, expressive, colourful paintings, using acrylics, charcoal, collage, ink and pastels. She will gently guide you into your own personal creative flow and help you find ways to recognise your own authentic creative voice. The class will delve into elements of both abstraction and more realistic interpretation and students will be encouraged to focus on what interests them most.
We will create multiple works on paper and/or canvas and I will show you how I utilise a viewfinder to find small sweet spots in larger works AND how I use paper as my palette and then turn those palettes into paintings!! For those who have attended a workshop with me before (either online or in person), please know that my classes (and I!) are always evolving. As I grow and expand in my own art practice I am always excited to share new discoveries and passions with my students! The new longer format allows us to dive deeper AND into the gorgeous possibilities that acrylic inks offer us. Using nature, memory AND our imaginations, we will work not only on a large canvas, but also on multiple watercolour sheets examining both abstraction and more literal aspects of this style of painting.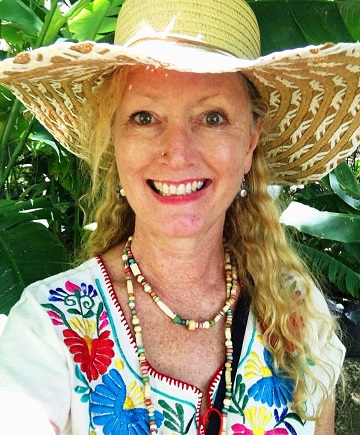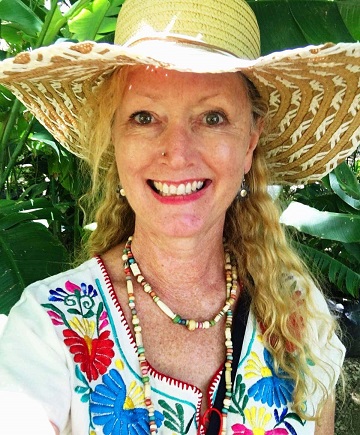 Your teacher - Tracy Verdugo
If Tracy Verdugo was given the opportunity to coin a term for a new art movement based around what she teaches she might call it "Curiosity and Wonderism" or maybe "Loosen-upism" or "Endless possibilitism".
When she is not hanging out with her family in their artsy adobe home in a small village on the shores of Jervis Bay, Australia, or throwing paint around in her little purple studio in their backyard, you may find her painting beside thermal pools on an Italian island with an eager group of students, Aperol Spritz in one hand, paintbrush in the other, or sitting in a circle on St Pete Beach, Florida, listening intently as women share their stories of creative longing.
Tracy is an inspiration instigator, prolific painter, bestselling author and lover of the written word, smitten traveller and soaker up of all that is beauty-full. She teaches her Paint Mojo and other creative workshops all over this amazing planet and reminds her students of the wonder that already resides within them. Her works are vibrant and filled with joy, inspired both by global travels and the simple beauty of the focused moment.
Since 2000 Tracy has held 18 successful solo exhibitions and her works are held in collections both in Australia and internationally. Mostly though, she is mama bear to two gorgeous, zest-filled daughters, Santana and Cece, and co-adventurer in life with her amor of 34 years, the talented and brilliant Marco.
 Sign up to our newsletter for new workshop announcements and more. When you sign up you will receive a free digital download, a free video tutorial AND 30% off Paint Mojo the E-Course!